Posted:
December 07, 2021
|
Christmas is coming and this year we'll help you decorate your home with unique pieces.
The holidays are coming and as in many countries covid restrictions differ from those in 2020, 2021 seems to be the year to go all out with well thought out christmas decor. Christmas decor can seem repetitive throughout the years, while there's nothing wrong with garlands and nativity scenes, we opted for 10 pieces from our collection that will instantly make a home feel warm and festive. You'll surely keep these pieces in rotation for many years to come, holidays or not!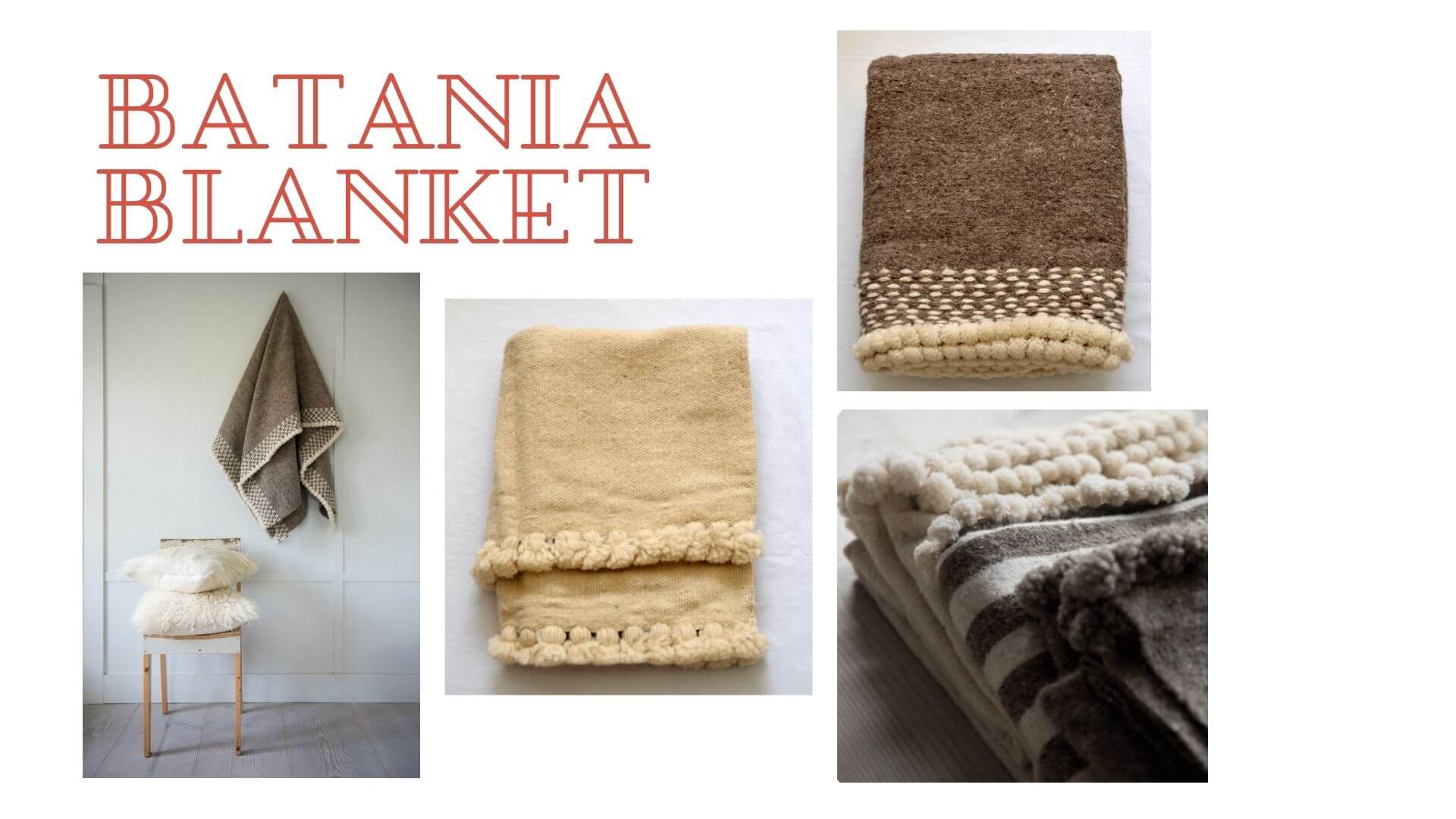 the traditional heavy woolen blanket is a winter must have as the weather gets colder and we'll long for cozy nights in. Cuddle up with a blanket you won't let go of, made of 100% natural and sustainable materials by Tunisian artisans that spun and weave the wool of local herds. They're available in different colors and with a lot of fun decorative options.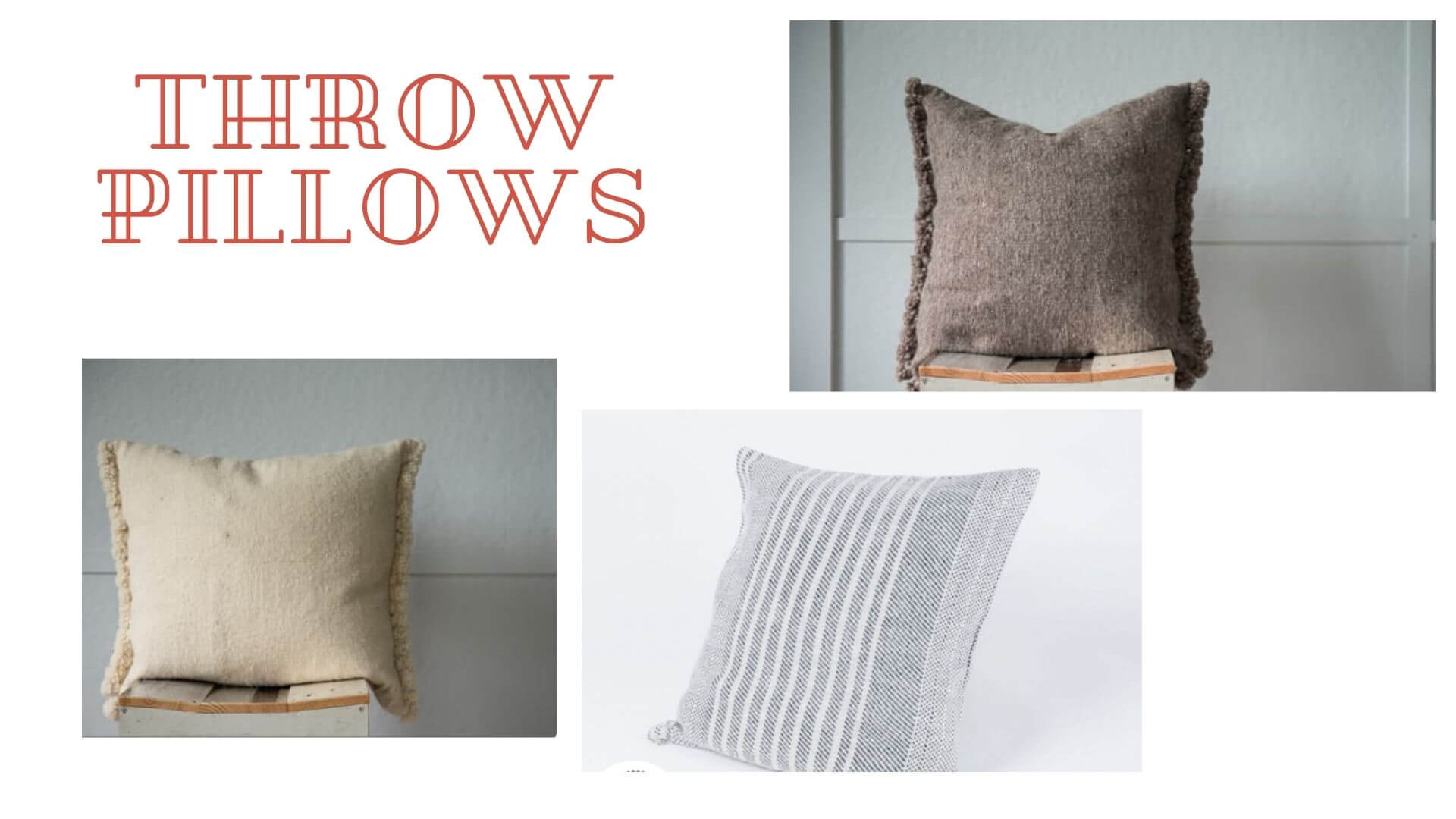 interior decorators are in agreement over this, changing out your throw pillows is the easiest way to switch up home decor. Go for luxurious materials such as 100% natural wool and cotton and add texture to your home with these handwoven pillows that will look good in any interior.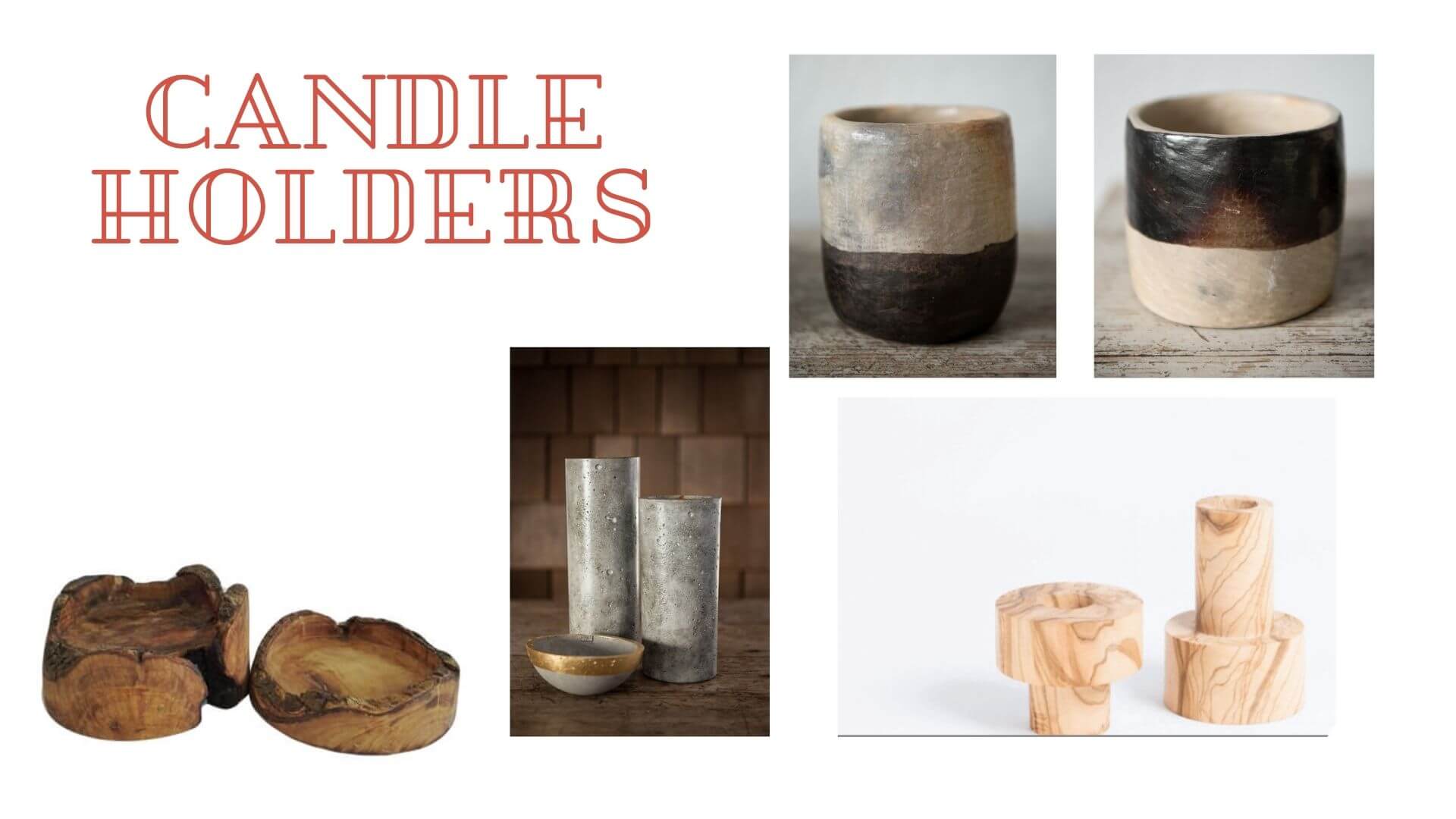 Christmas is the celebration of light in our lives. Candles are an immensely popular way to decorate for the holidays and get through the dark winter months, cozying up the home. We recommend warm colored olive wood candle holders that are modern but timeless. display your tealights and pillar candles on a robust olive wood stand to create a beautifully decorated and lit up table.
Decorating for the holidays but looking for something less traditional? We'd suggest you take a look at our new cement container candles, handmade by the small workshop of Khalta, specialised in durable and innovative design objects made out of cement.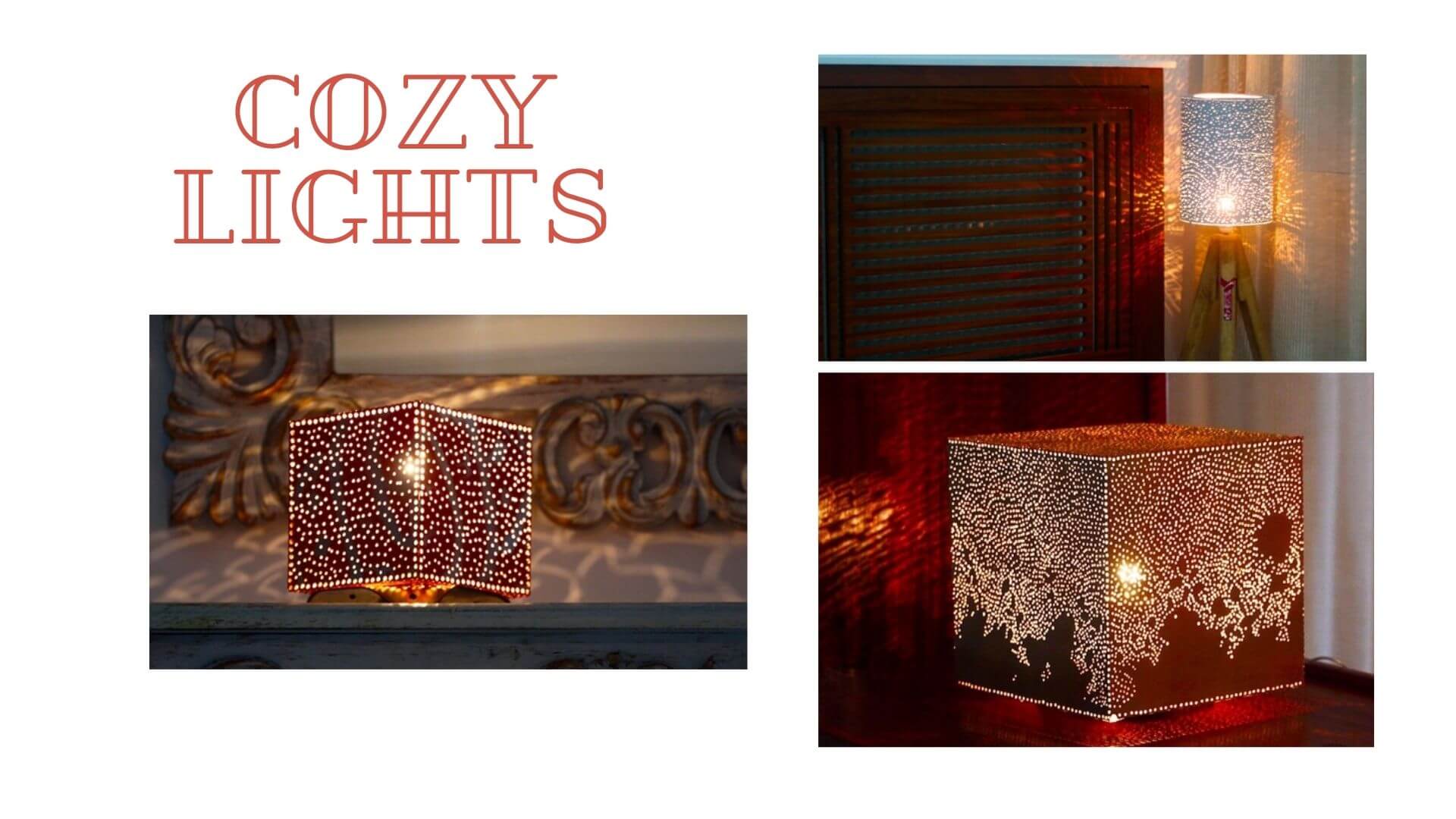 We'll say it again, Christmas and the holidays are all about light coming through the darkness. Quite literally, these beautiful lamps will light up a space and create a soft pattern on the walls. The light is softened and warm and makes a space instantly holiday-ready. The lamp is made out of hand painted aluminium metal and is pierced by hand to create small holes to let the light through. Popularised all over North-Africa, this hard-to-find piece is loved by many to add a unique feature to their home.
No matter how beautiful your table is, during holidays your table might end up packed with different dishes, tableware and decorations. No matter your decorative style, a tablecloth serves as a basis for all this goodness. Pick up a tablecloth that reflects the colors you use in other decor to tie the dining room together. We picked out our favorite holiday tablecloths from our fouta selection. A fouta is a truly multipurpose item. Originally used as a light weight towel for spa use, today the textiles can be used to serve other purposes. Our foutas run from small to extra large and have a flat weave while being soft and luxurious.
The holidays are a time of getting together, sharing time and with that naturally comes a holiday meal. The tableware for holidays is often not your everyday plate and bowl but the fine china or unique pieces are presented for guests to feast (their eyes on).
We picked this handcrafted white ceramic plate set with gold accents to transform a festive table in a modern way. It's an understated but magnificent accent which goes a long way and matches a lot of holiday decor styles.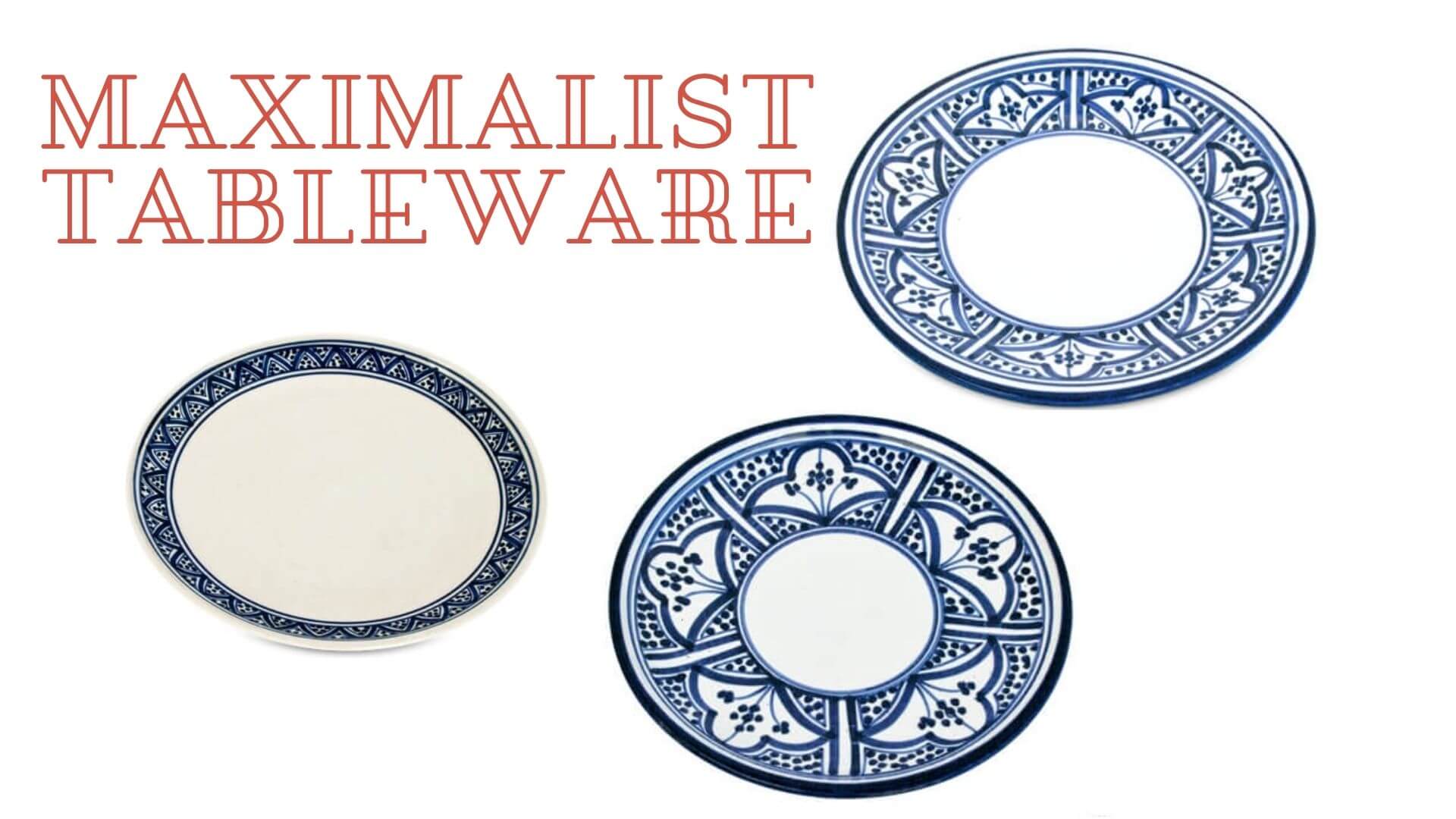 For a more maximalist approach, our Nabeul style tableware is the way to go. Hand Painted with traditional motifs, this authentic Tunisian dishware is a very popular and unique way to dress up a table, be it holiday season or summer barbecue (Australia can do both at the same time!). Available in any color you wish, these plates are truly stand out pieces which will make a Christmas meal look even better.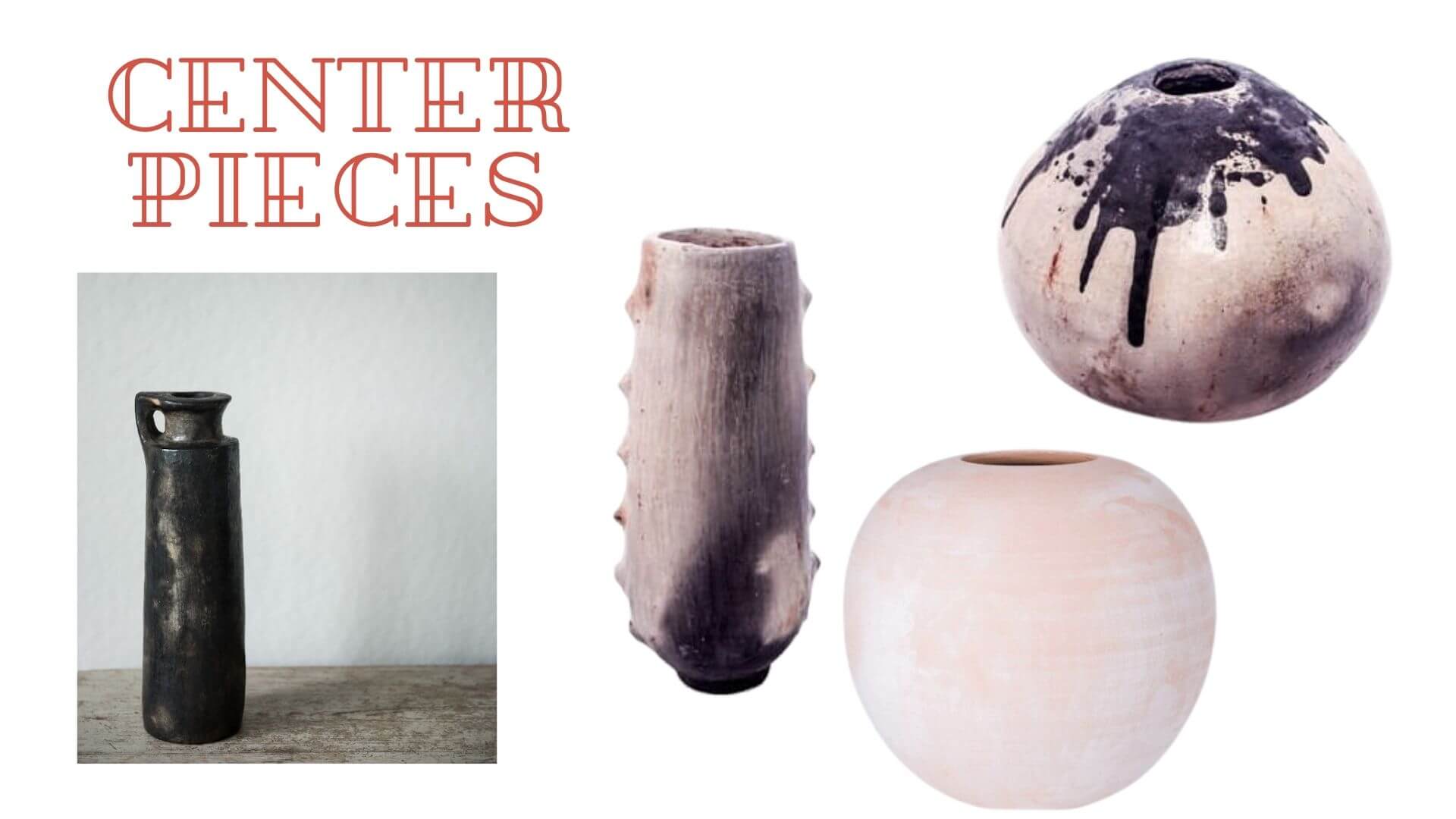 A festive table isn't complete without a centerpiece. Be it small and interesting or big and eye catching, a centerpiece can make or break your table setting. We recommend our handmade terracotta vases for a minimal but warm designed table. Put in a few dried flowers or left over plants from a diy wreath and tie in your whole space with a stunning centerpiece between your guests.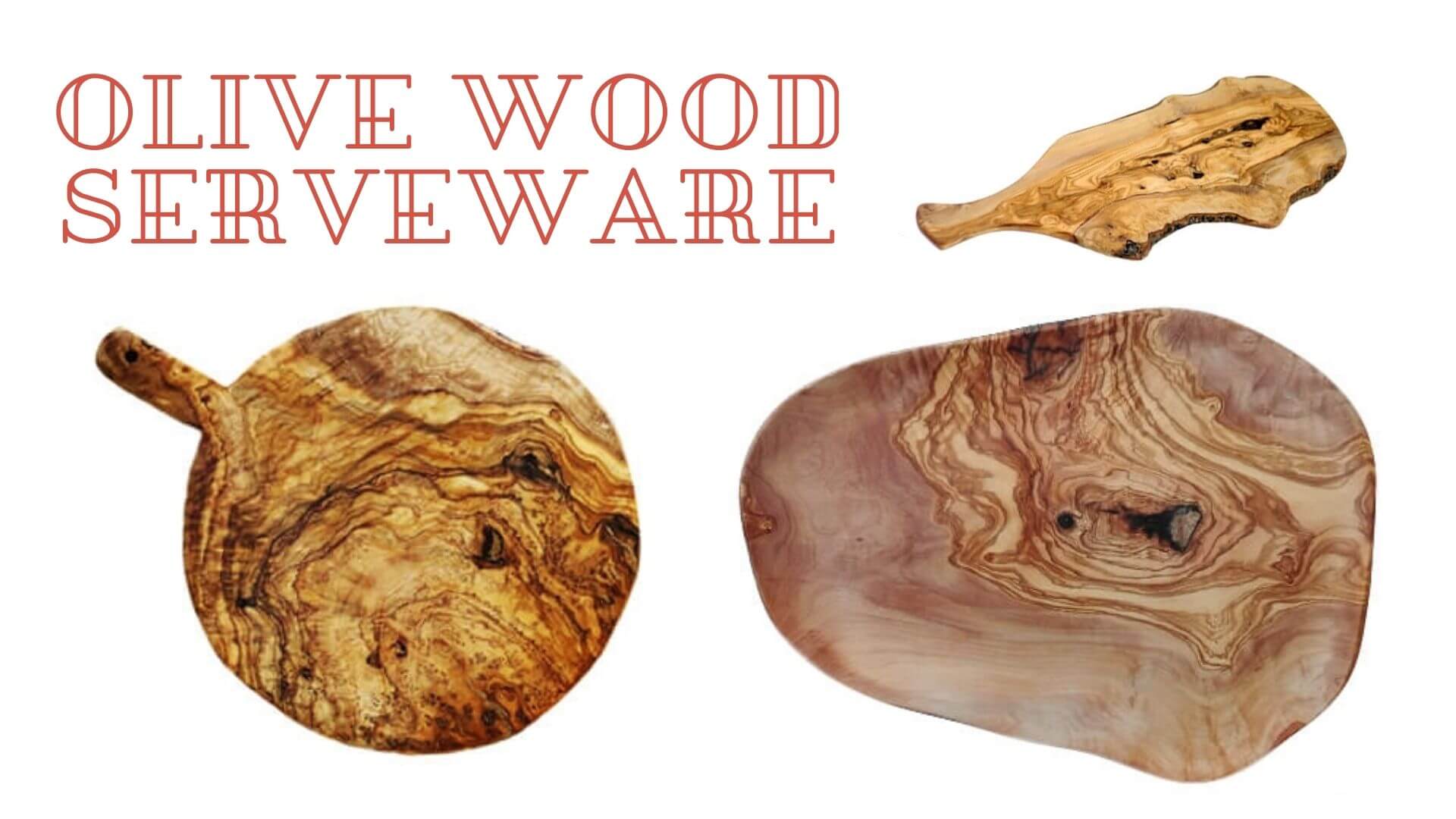 With beautiful tableware and a centerpiece set, we'd still like to add a way to present guests with appetizers such as a refined charcuterie and cheese board. We've got you because, as you might know by now, one of Qartaj's specialties is olive wood products. The warm honey colored wood has a beautiful and intricate grain. It is perfect for serving because it is easy to clean and has antibacterial properties from the natural oil content. Olive wood boards come in all shapes and sizes but we especially recommend these beauties right here for the holiday season.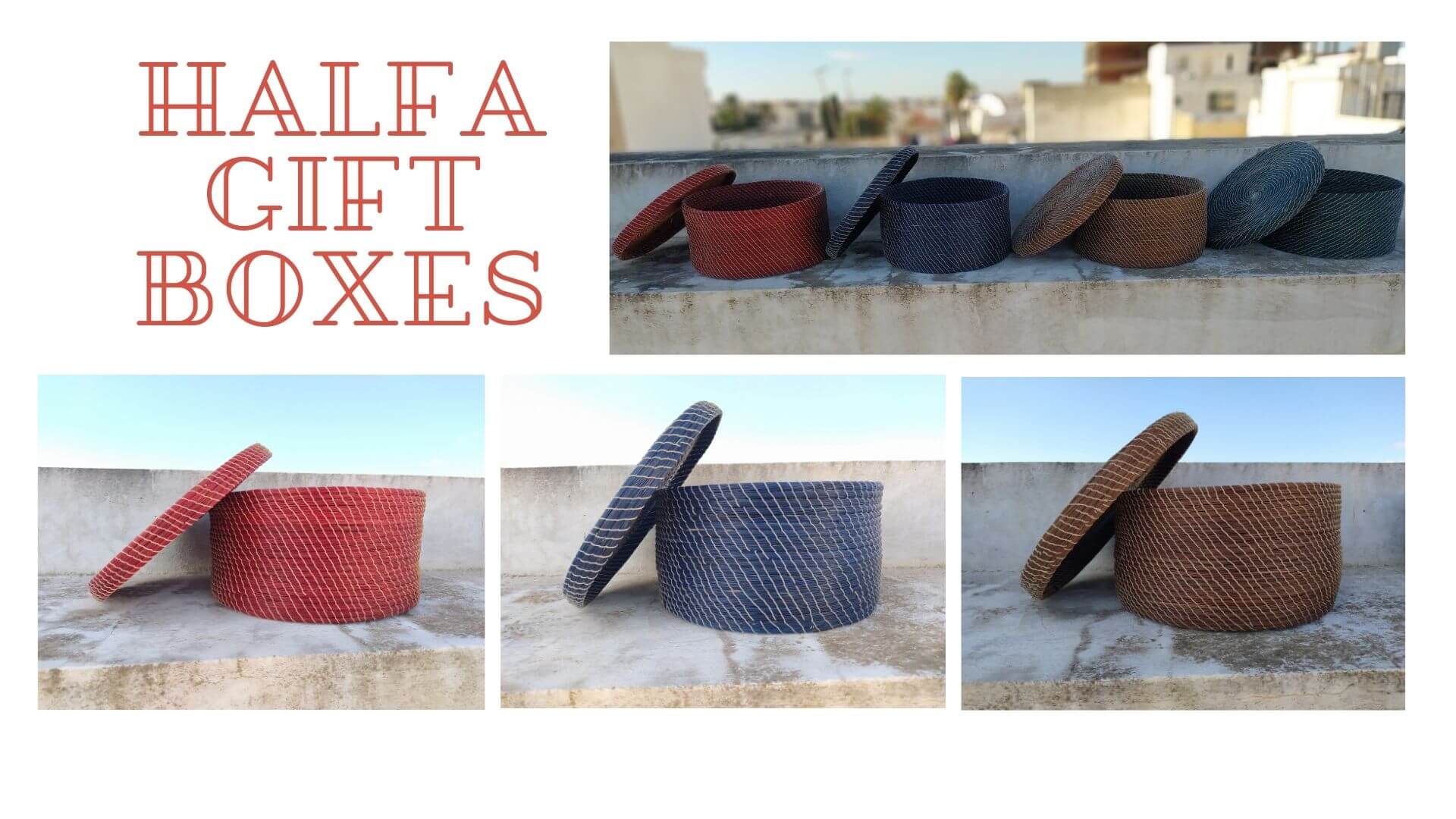 Now that the table has been decorated and guests can be served with the best tableware, it is time to look at another fun aspect of Christmas, which are gifts, of course. Are you trying to go less traditional with the stocking fillers or polluting gift wrapping, try hiding gifts in boxes made out of Halfa (or Esparto) grass this season. They can be made in all shapes, sizes and colors and make for both a beautiful, reusable gift wrapping and every day decor item in the home. Be done with endless paper wrapping, plastic and stress surrounding gift wrapping and just put a bow around these beautiful standout halfa boxes, ready to go under the tree.