Posted:
November 09, 2021
|
Why we need innovative design
"In a world that is constantly moving forward with brand new ideas, there are consequences for the nations that are not keeping up: stagnation. While stagnation in a country has many of the obvious connotations such as fewer job opportunities that may lead to increased poverty, I think it also brings something even scarier that is more difficult to spot: complacency. Once the government of a nation begins to feel complacent with the country, the people and their dreams are shattered, and the generations begin to grow without knowing how to dream. It is the hope and dream of ideation and innovation that keeps people going." - Parinaz Kassemi, UX Designer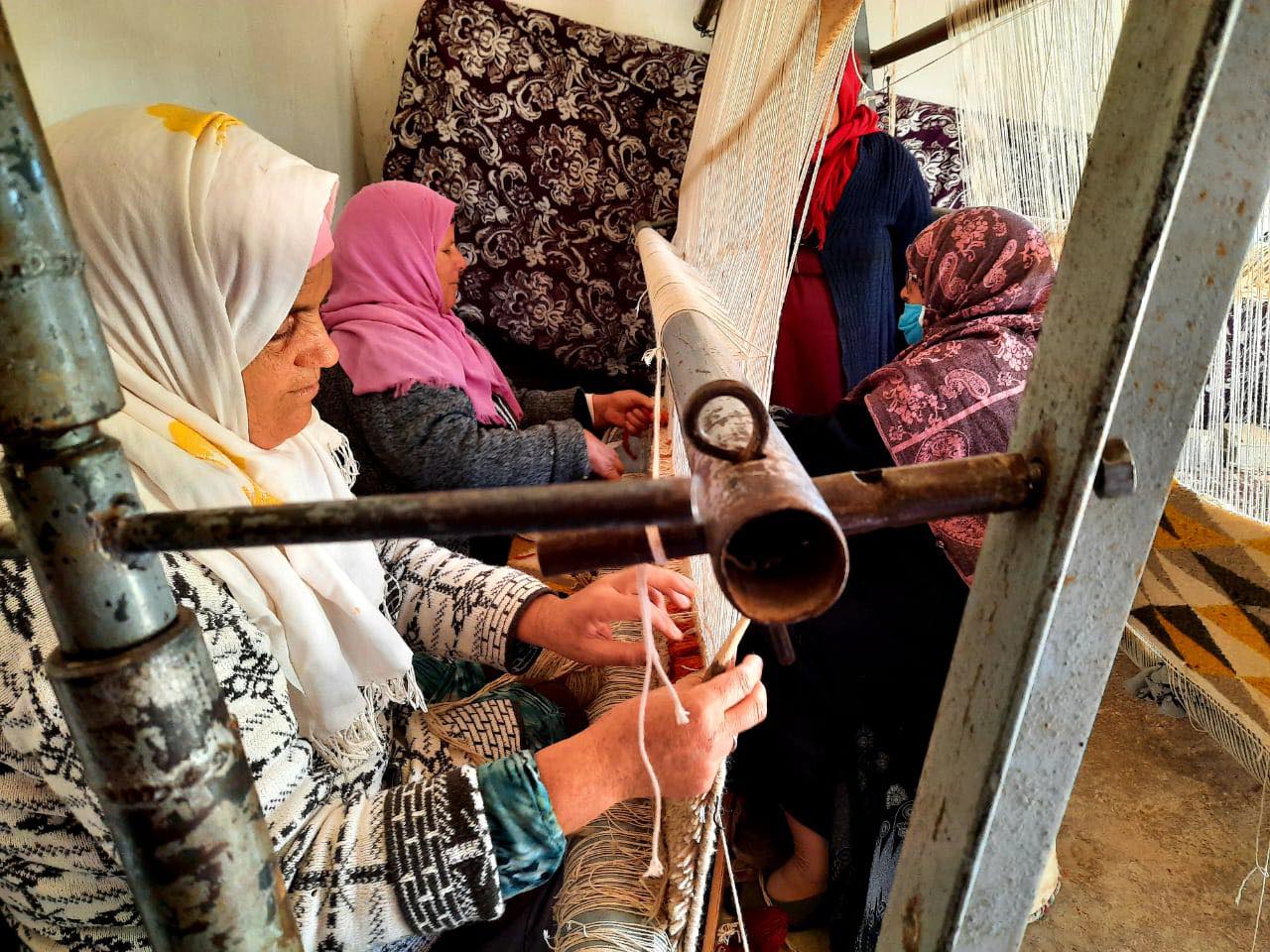 Innovative handicrafts design in Tunisia
Innovation in Tunisia's handicrafts sector is led by Creative Tunisia NGO, a program funded by different partners such as the European Union with a financial contribution from the Italian Agency for Development Cooperation and implemented by the United Nations Industrial Development Organization (UNIDO).
In order to develop craftsmanship towards an economic sector with higher added value and to develop competitive advantages throughout the country, the Creative Tunisia project supports value chains, for the benefit of SMEs, entrepreneurs, artisans and designers. The craft sector has a strong impact on gender and social inclusion. As such, strengthening clusters and value chains in different trades is an opportunity to create decent and sustainable jobs for women and strengthen their economic empowerment.
In order to introduce innovation and design in products resulting from artisanal know-how, Creative Tunisia has launched a daring initiative: Bringing together 16 worlds of designers with the know-how of 40 craftsmen who are members of 6 craft clusters supported by the project. . This action gave birth to more than 300 new products which were exhibited for the first time on the occasion of the 37th edition of the craft creation fair held from 01 to 10 October 2021 at the Kram exhibition center in Tunis.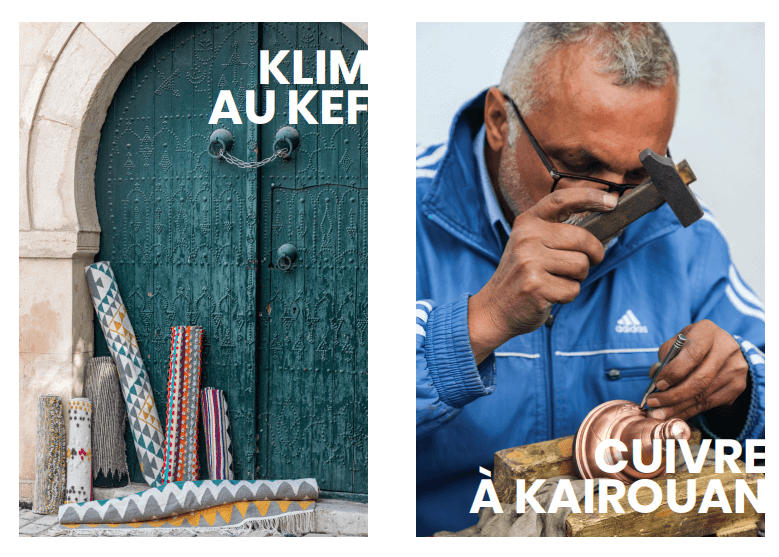 In order to showcase and develop Tunisian artisanal know-how, the Creative Tunisia project has implemented an action to develop new collections by introducing innovation and design.
For this, Creative Tunisia has mobilized 16 talented Tunisian designers passionate about the world of craftsmanship. These young designers were tasked with developing new products that combine new shapes adapted to market trends with know-how inherited from the necessity of the everyday object.
This work was done in close collaboration with businesses and craft groups that are members of the clusters supported by the project, namely the copper clusters in Kairouan, plant fibers in Gabès, garden pots in Moknine, Klim in Kef, Halfa in Kasserine and traditional weaving in Monastir.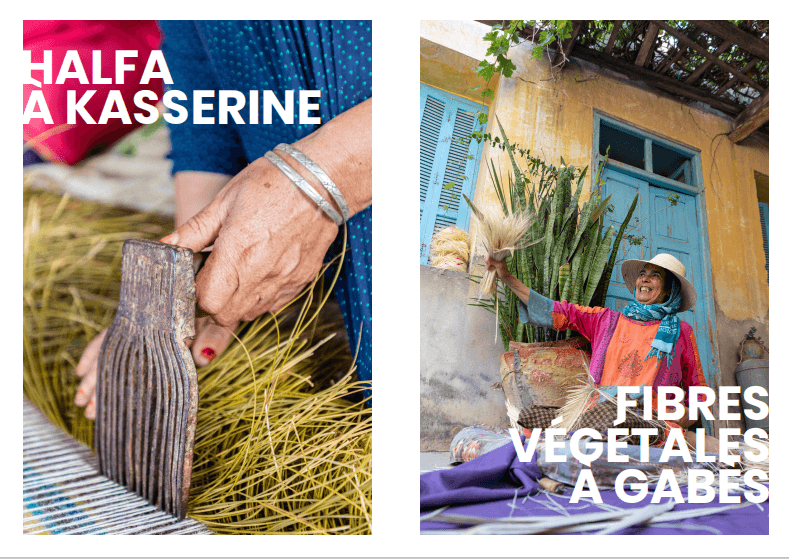 Qartaj's Rug Project
Qartaj also contributed this year and started the year with an intensive and challenging project. We positioned ourselves together with clusters of female craftsmen and designers from different regions to develop new, innovative carpet designs. The entire process is described in this blog post. We gathered inspiration from our product design team and individual designers across Tunisia to create a collection that would put Tunisian rugs on the map.
The innovation lay in the design and production process as well as in the unique collaboration between Qartaj and the clusters. Since 2015, Qartaj has been committed to promoting and spreading Tunisian handicrafts around the world and introducing people to the unique products that artisans have been making for decades.
Creative things are happening, and innovation will keep on happening in Tunisia.