Posted:
February 22, 2019
|
The oldest olive tree in the Arabic world and in the mediterranean region is not located in Spain, the world's largest exporter of olive oil, it is rather situated in Tunisia, Haouaria. This olive tree is named as "Zaytounet Lakarit" to refer to the family owners " Lakarit" that live in Tataouine (Douiret region).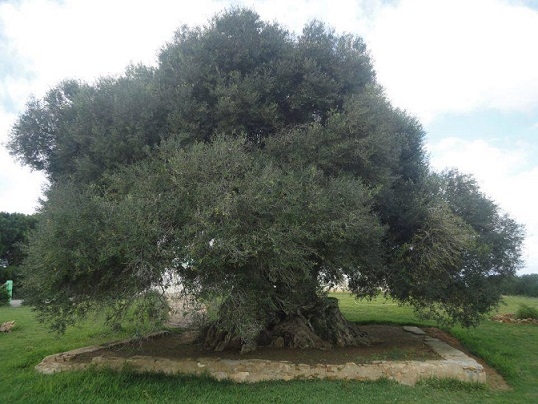 According the one of "Lakarit" family members, this big olive tree has a trunk of 160 cm in circumference and is about 2500 years old. The tree ,in fact, covers a land plot of 2000 square meters. The man ,also, stated that this tree produced more than 2500 liters of olive oil in 1996.
You can watch the video,https://www.youtube.com/watch?time_continue=9&v=3vB6Fzhvx1I, made by 66kif that visited Haouria to have a stay at Gite du pécheur guest house and there they discovered the oldest olive tree which many think that it was planted during the Punic period. In fact, this plant is considered as one of the most aged and biggest trees through history. The group also visited the marbout of Sidi Amer, a place famous by its gigantic trees and its natural Spa. Visitors go there to have a hot bath full of rosemary and thyme, it's an effective cure against respiratory problems.
Don't forget to watch the video mentioned above to look at the beauty of this place !
Sources: https://www.realites.com.tn/2016/11/le-plus-grand-et-vieux-olivier-de-la-mediterranee-est-tunisien/

://tunisie.co/article/11215/region/hammamet-nabeul/l-olivier-antique-tunisie-062511?fbclid=IwAR32MuLSzBK0e8nqHbd9Ugb6Aw6tXcJ2dtkTkBMXyV5XdYVqpKuqjklPIFM
Written by Maroua Mejri.