Posted:
February 22, 2019
|
The motifs used in the fabrics hold different interpretations. To start with, the patterns used on the Berber tissues are numerous. The decorative patterns vary from one region to another, and from one weaving material to another. Each pattern holds a significance according to the region of the weaving and to the norms and traditions. Hence, certain interpretations were proposed by some experts but seem skeptical because the weaving process takes more personal expression of the female weaver that manifests its emotion and culture rather than just more general symbols. It is highlighted that the female weaver is still attached to the traditions. The motifs are transmitted from one generation to another; however, their significance may change.

In fact, the most used motifs in our weavings are (the geometrical vocabulary) square, rectangular, triangle, diamond-shaped and chevron (v shaped). These representations are stylized out of ordinary objects, such as the comb (mocht) or zliza (earthenware tile). Indeed, the motif of weaving is reminiscent of earthenware tiles.
The used geometrical motifs have a protective power according to the studies realized on Berber weavings. A lot of patterns are designed to protect against the evil eye and for the purpose of preventing diseases. Also, some motifs are designed for fertility and fecundity. In this respect, the diamond shaped symbols signify the fecundity. It appears mainly in Berber feminin domestic weavings with various forms. The symbol of the closed diamond-shape refers to virginity, while the opened one refers to fecundity.
These different geometrical shapes have different interpretations such as, the triangle shaped motifs, some associate the triangle with cosmic mountain and heavenly gate. It can also represent the sand and also an amulet that protects against the evil eye.
The square represents the four seasons, the earth is limited by its horizons and symbolizes the cultivated fields and the fertility of the land.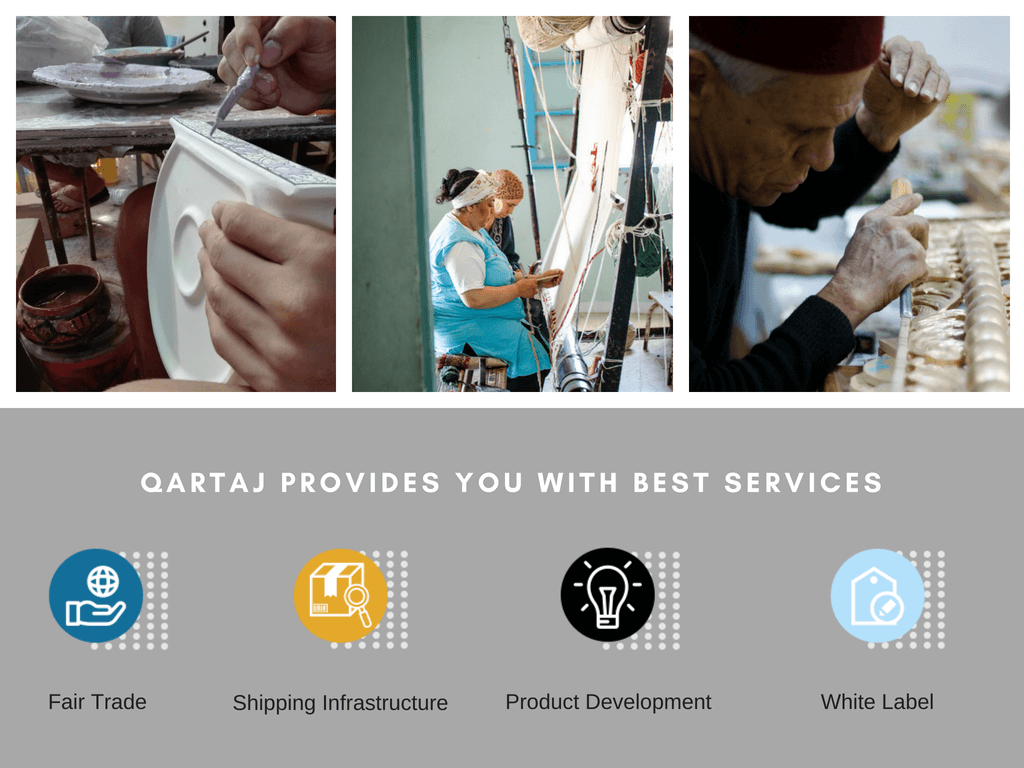 The composition of decor, format, dimensions and colors are often dictated by tradition and creativity. The feminin Berbere weavings are characterized by the symmetry of structure and the placement of the symbols which showcase a remarkable balance.
These are the embroidered decorative patterns (tajiras) of South-east Berber villages that offer the possibility to the weaver to craft figuratif and floral motifs: Fish, scorpion, fibula, khomsa. The prevailed motifs are of Berber origin, geometrical origins. Inspired of motifs found on tattoos, potteries. Some motifs and ornaments are similar to the weaving of the Maghreb countries. In this respect, we highlight the huge similarity between Bakhnoug of The South-East of Tunisia and the Tripolitans that are the origin of these fabrics sold in the Souks.