Shepherding is one of the oldest occupations in human history. This is no different in Tunisia. It is still a part of the Tunisian economy. Often you can see shepherds with their herds crossing autoroutes or even villages from one green field to another. These sheep give us one of the wonders of Tunisian handicrafts: wool. All over Tunisia you can find production of woolen knotted rugs, which we also offer in our catalogue. Today we'd rather focus on a forgotten craft which are the batania, or farachia. These are thick woolen blankets originally produced in the Kef region, in the West of Tunisia.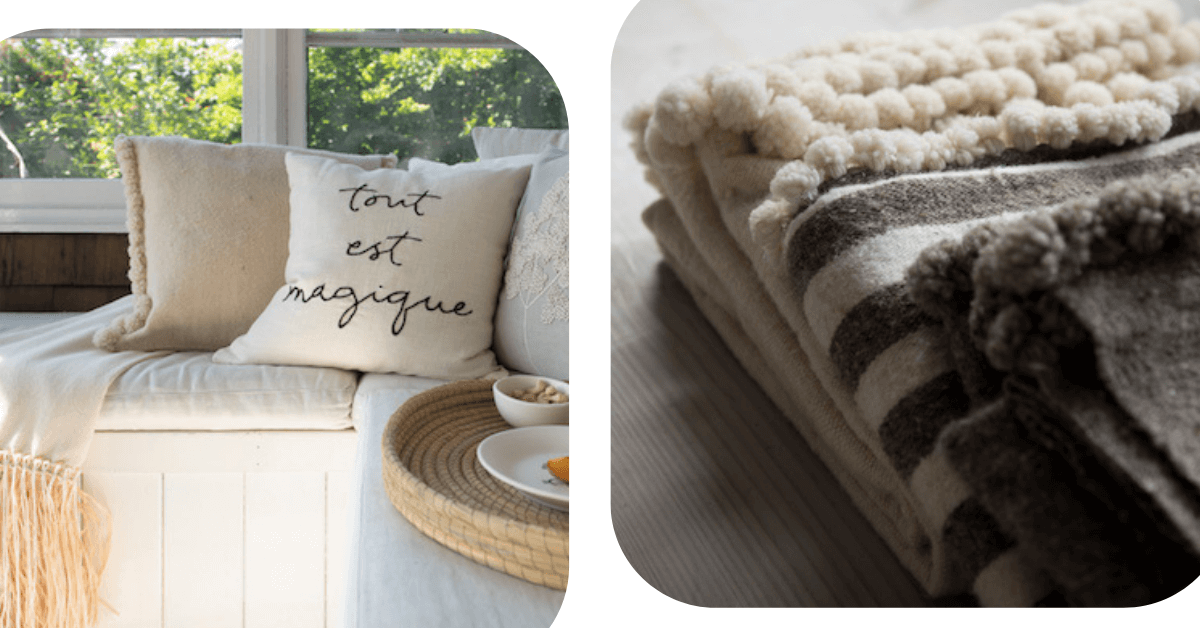 During the day, Tunisia can become extremely hot during summer but at night and winter many parts of Tunisia have very low temperatures. For those cold nights and months of the year, a woolen blanket is a must. They are traditionally used as a cover for beds or to cozy up on chilly evenings.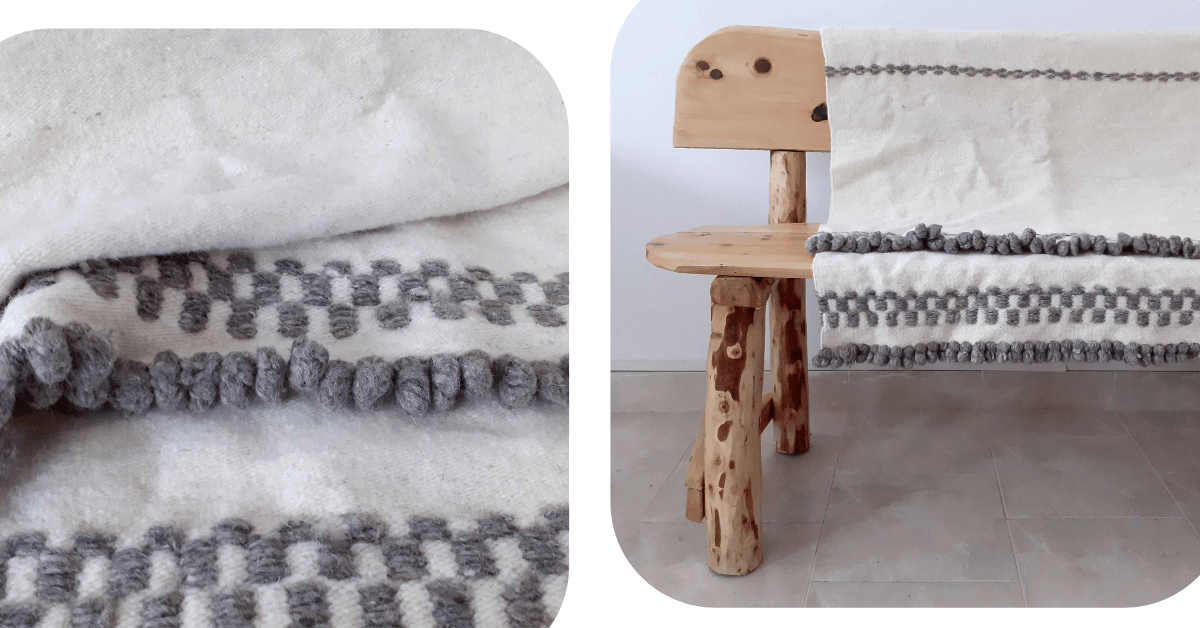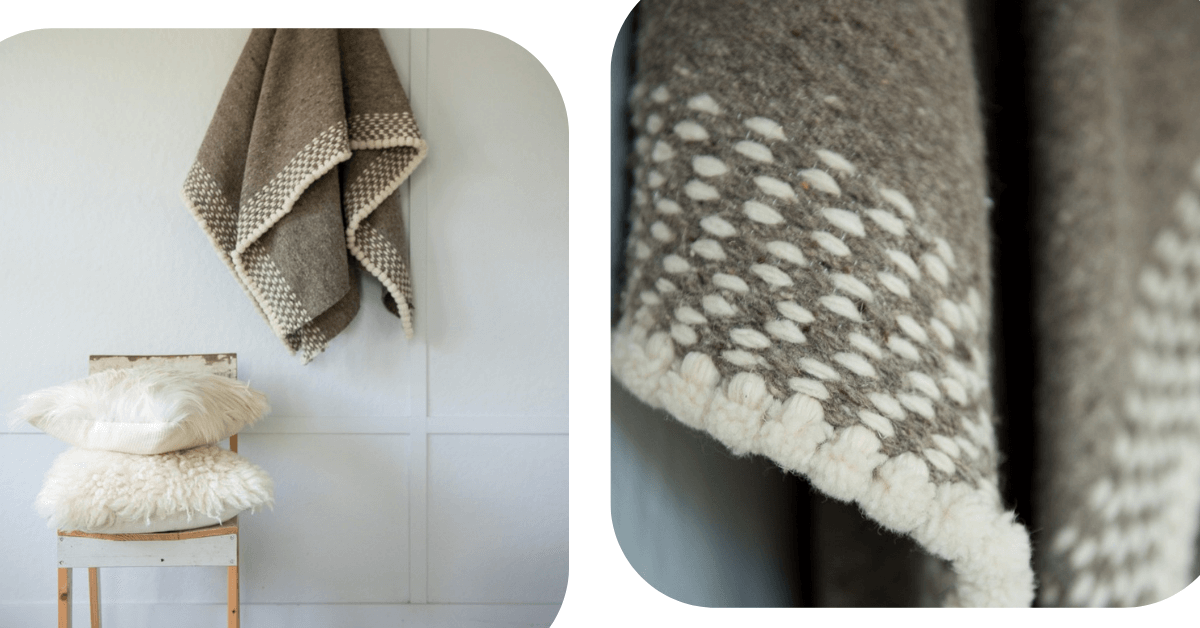 With centuries of know-how, older generations used to thread the wool and knot them on high quality cotton to make beautiful thick blankets but as time progresses, the know-how is getting lost. Modernization, along with worldwide trade has made people opt for cheap and more lightweight mass-produced blankets made of artificial materials.
To sustain the small workshops still operating and producing this extraordinary product, we work together to use worldwide trade to our advantage and let the world discover Tunisia's batanias. We do this by offering the artisans the option to export and we manage their communication and packaging. We keep tradition alive while ensuring economic security and ethical labor practices based on the fairtrade principles. The artisans are paid an above-market rate for their work and products which exceed the living wage.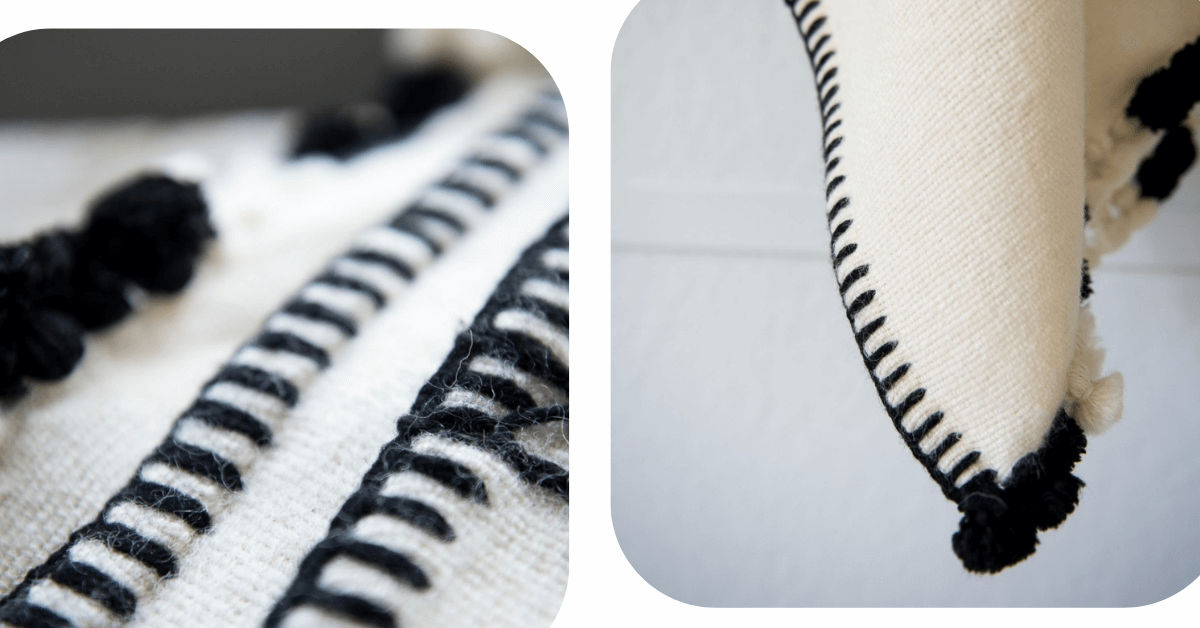 Originally the batania or farachia had brown colors but more modern and minimalist designs are coming onto the market. Think of the Scandinavian Hygge principle. The wool is left undyed resulting in a natural white color, or on-trend subdued hues are used alongside minimal addition of embroidery and pompoms or ruffles.
The necessary quest for sustainable, natural materials rises. People worldwide are demanding a more just and fair global economy. These blankets could be a lifetime investment for anyone pursuing these goals. Because of their minimal design and natural colors they fit into any interior and because of their advantageous design and practicality will only be loved more over time.